Who we are
The Saccardi Jewelery is a precious place that has been shining for over half a century in the historic heart of Florence.
The consolidated experience in the goldsmith sector is an invaluable value handed down over time, together with passion, courtesy and attention to detail. Skills that place their roots in the Florentine goldsmith tradition appreciated all over the world, renewing its style through fine contemporary workmanship, with the traditional craftsmanship.
Ancient and modern coexist harmoniously in the refined variety of items on offer, divided into reference sectors: jewellery, gold and silver, which is joined by the prestigious coin section, Florentine and Roman, which makes Saccardi a point of reference for lovers of ancient coins.
Strolling through the historic Via Por Santa Maria, next to the Ponte Vecchio in Florence and entering the Saccardi store gives visitors the magic of a journey through time, thanks to the original 1950s interior furnishings and a retro atmosphere that has retained its charm and period style. In 2002 the Saccardi jewelery was awarded the Sant'Anna Prize as Historical Workshop of Florence.
At Saccardi kindness is at home. Every day the qualified and highly specialized staff welcomes customers with courtesy and enthusiasm to satisfy any need, taking care of the service through personalized assistance that continues even after the sale.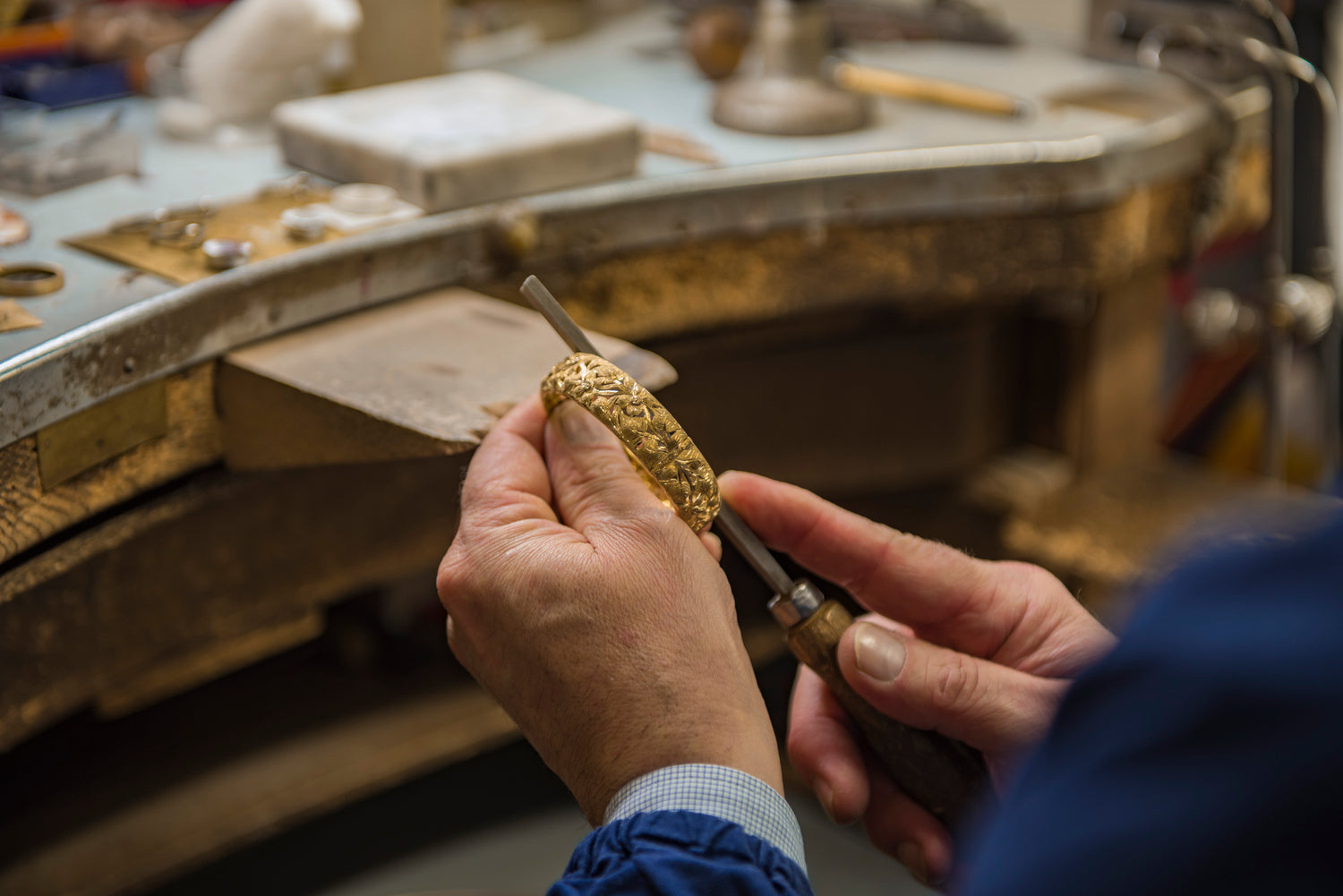 The lab
It is here that Saccardi jewels become reality: in a true Florentine artisan workshop, where the ancient knowledge of the master goldsmiths is handed down in their daily work. From the choice of metals and precious gems, from the original idea to the realization up to the final touches, every single phase of the production is treated in detail, for an extremely creative and unique final result.
Typical techniques
of the Tuscan goldsmith's art are performed by skilled and expert hands, capable of interpreting its essence in a modern key.

The laboratory is a virtuous and renowned example in the production of exclusively handmade jewels, concrete symbols of the
Made in Italy more authentic and precious.
Contacts